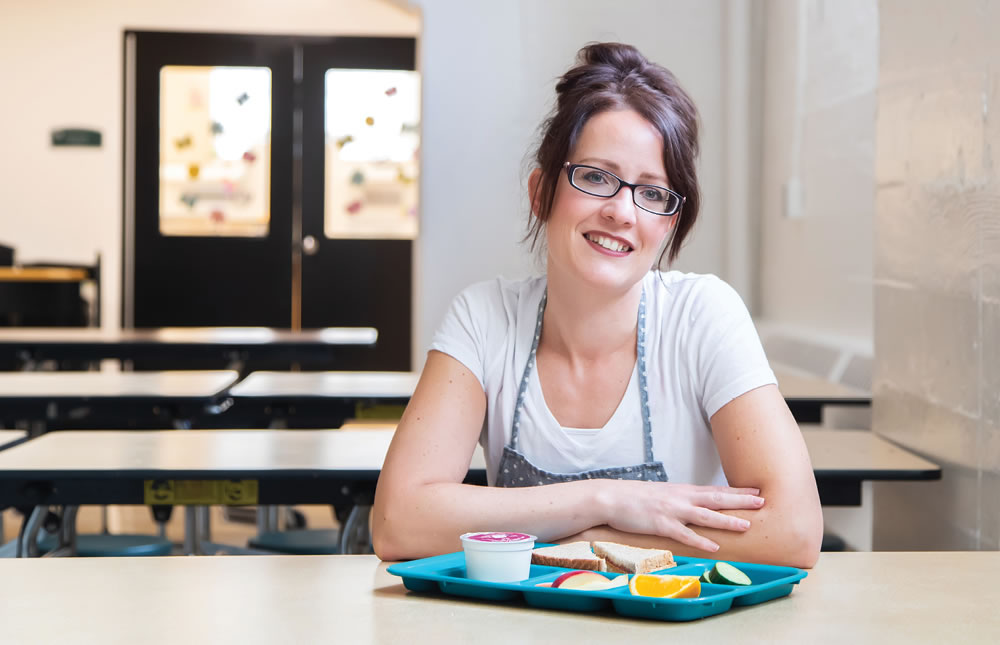 Denise's Story
Denise knows what it's like for kids to go hungry and to not have anything to eat at school. She's been there. Growing up, her mother struggled with mental illness and that meant there were many days Denise would go hungry at school. "She wasn't able to give us her 100% as we were growing up," explains Denise. "I remember going to school without a lunch because my mom wasn't able to wake up in the morning to make us lunch."
Despite her mother's illness, Denise has a lot of fond memories growing up in South Cooking Lake, just outside of Sherwood Park, "It was really good. There were lots of fun times with my brother, sister, cousins," she adds. "We relied on our dad to work and to take care of us, and we also had help from family members and organizations while my mom was in the hospital."
As a stay-at-home mom of two, Denise's children had gone to the pre-kindergarten program at John A. McDougall School (JAM). She began looking for work when her youngest went into kindergarten at JAM. Ideally, she needed a job that was within school hours and didn't involve working weekends so she wouldn't have to pay for daycare—and jobs like that were hard to find.
Denise came into the e4c family in 2015 after learning about an opening from a someone she knew that was working in the School Nutrition program. She applied for a job as a relief nutritional support worker and was soon working in a full-time position at JAM, caring for the school community and the students. "It sounded like something I would really be interested in," said Denise. "Not only because it would help me with working within school hours, but also it just kind of reminds me of my childhood, and I wish that I had a program like this at my school."
One of the goals of the School Nutrition program is for members of the school community (parents) to find employment with the program, which allowed Denise the opportunity to work in the school her children were at.
Being involved in the School Nutrition program really resonates with Denise. "I know how important the program is for those kids that are struggling," she explains. "We do a morning snack, lunch and an out-of-school program snack, and it just changes their whole outlook on the day."
Denise plans to continue working in the School Nutrition program at JAM while her children are still there. But she is also interested in what other opportunities she can explore within e4c.