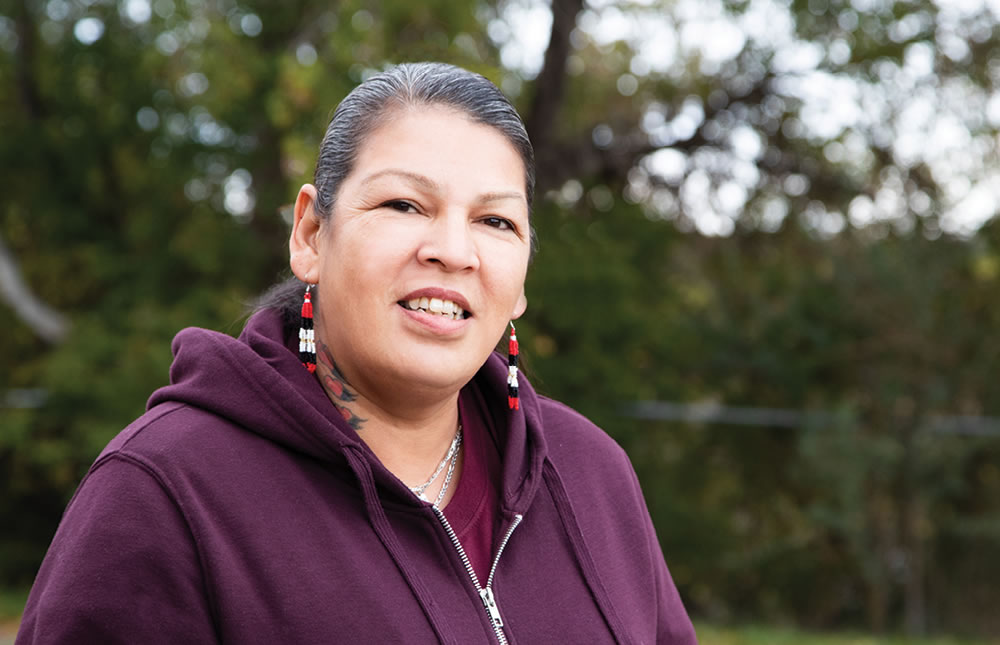 Donna's Story
To say that Donna's early life was difficult is nothing short of an understatement. Born in Uranium City, Saskatchewan, her family moved to Edmonton when she was eight. She talks about being sexually abused and physically abused as a young child, and how her parents were both alcoholics. There were foster homes and more foster homes, followed by decades of drug and alcohol abuse.
In December of 2009, there came the turning point. "I came close a couple of times to death, and saw a lot of people out there die in front of me, and something just clicked and I wasn't ready for it," said Donna. "I've got my grandkids, daughters, son, a good family." She entered into a recovery program for a year. "I didn't do it for anyone else, I did it for myself," she adds. Working as an intake worker at Hope Mission posed its own challenges, particularly when patting down people who were staying there and sometimes coming across the very drugs she had used.
It was on her road to recovery that Donna reconnected with her Indigenous culture. "I lost my language. I lost my culture," she said. "I used to be a fancy dancer when I was young and I lost that too," said Donna. After being introduced to beading by her daughter, Donna kept at it and sees keeping busy as an important part of her recovery. Beading has allowed her to meet a lot of different people and she has been selling her artwork at a number of different shows and exhibitions.
Donna, who admits she has a big heart for everyone, has gone on to teach Indigenous beading to a number of residents in e4c's Inner Ways transitional housing homes. She says that she was a slow learner in school, and that gives her the patience and the ability to help others make something beautiful through art. When asked why she feels it's important to help other people, Donna answered that by getting them into art, they can share their stories and learn from one another.
Today, being clean and sober for nine years now, the strong and confident 50-year-old Donna goes into each day not letting anything interfere with her recovery. She continues her beading and is getting asked to participate in more sales and shows.
Her future plans are to continue to stay strong in her recovery and be happy, spending time with her two daughters, son and six beautiful granddaughters. Donna would like to build herself a workshop, perhaps with another artist, continue learning more about beading, and maybe go back to being an intake worker where she can help others who are struggling with substance abuse.